Eyelashes & Brows
Accentuate your eyes with Undercover Glamour's false eyelashes. We offer subtle natural false eyelashes through to glamorous long lashes. You could also try our diamanté lashes for added sparkle and glamour. Undercover Glamour's false eyelashes are of the highest quality, competitively priced and are reuseable. Each pair of false eyelashes comes comes with its own adhesive glue to allow for ultimate stay.
See our range of False Eyelashes below. FREE DELIVERY!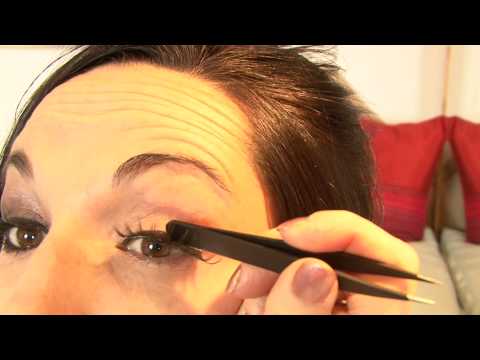 EVERYTHING YOU NEED TO KNOW ABOUT FALSE EYELASHES
What are the false eyelashes made from?
The false eyelashes can be made from synthetic fibres, human hair, or mink hair. Undercover Glamour does not sell mink hair eyelashes as the company director does not agree with this. Undercover Glamour sells both synthetic eyelashes and human hair eyelashes. For example, Eylure's Girls Aloud range are made with synthetic fibres, and Eylure's Katy Perry range are made with human hair.
I have small eyes, will the fake eyelashes fit?
It is important to place the fake eyelashes on your eyelash line before applying the adhesive to test the fit. By doing this you will see if you need to make the fake eyelashes shorter, if you do, then simply cut the lashes to the same length as your natural lashes with a pair of scissors.
How long will false eyelashes stay on for?
Your false eyelashes (if applied correctly) will stay on for the day. We recommend for you to remove them along with your makeup at the end of the day.
Can I use eyelash curlers on my fake eyelashes?
Yes. Using the eyelash curlers will help blend in your natural lashes with the fake eyelashes.
Can I use mascara on my fake eyelashes?
Yes but apply with care. Whether you choose to wear mascara with your fake eyelashes will depend on the type of false eyelashes you have purchased. If you do apply mascara onto your fake eyelashes it is recommended that you apply mascara to your natural lashes first and then apply the fake eyelashes, once secure then apply the mascara. You can then press your fake eyelashes together with your natural lashes to help create a natural look, it is best to do this while the mascara is still wet.
EVERYTHING YOU NEED TO KNOW ABOUT EYELASH ADHESIVE
Will people be able to see the adhesive on the fake eyelashes?
No. We recommend and sell Lashfix from Eylure and the glue dries clear on the fake eyelashes.
Is the adhesive for the fake eyelashes water resistant?
No. The adhesive for the fake eyelashes is water soluble. Therefore, if you do cry or go swimming whilst wearing your false eyelashes the glue will weaken and the fake eyelashes will fall off. Warm water is required to remove the eyelashes.
Could I have an allergic reaction to the adhesive for the fake eyelashes?
Please do not use if you are allergic to any of the following components used to make the adhesive:
Lashfix Ingredients; Water, Rubber Latex, Hydroxypropyl Methylcellulose, Phenoxyethanol, C9-11 Pareth-8, Sodium Salicylate, Methylparaben, Disodium EDTA, Butylparaben, Ethylparaben, Isobutylparaben, Propylparaben.
Superfix Ingredients; Alcohol Denat, Ispropyt Alcohol, Nitrocellulose, Isopropyl, Acetate, Ethyl Acetate, Trimethyl Pentanyl Diisobutyrate.
If you have a reaction please consult a doctor immediately.
Please do not use the adhesive for the fake eyelashes after a year since purchase to help avoid any issues.
Does the eyelash adhesive have a shelf life?
Yes, the glue comes in a tube and this has a shelf life of 6 months without being opened. Once opened the glue will have a life of about 2-3 months but this will depend on how many times you open the tube and how long you leave the lid off as the glue dries by air activation.